Process
Maani STEEL is managed by highly qualified team of skilled professionals having distinguished leadership and expertise in the steel industry. The corporate structure is built up in a manner intended to facilitate communication and flow of information between all departments. Our commitment to excellence, attention to detail, high quality workmanship and dedicated services gives you the best metal buildings value for your money.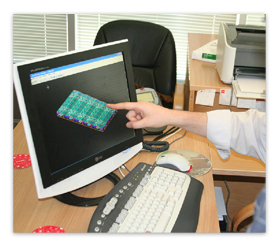 Estimating
Quick and accurate "design then price "estimating programs at
maani STEEL
are extremely helpful for budgeting and developing feasibility studies for any project.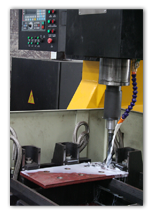 Engineering
During the design phase,
maani STEEL
highly trained engineering, drafting and detailing professionals work hard to accommodate your design requirements by providing you with a pre-engineered steel buildings system that is aesthetically pleasing, functional and affordable.Our engineering department uses the latest available software as design, engineering and manufacturing tool. this tool allows us to pre-engineer each building with a comprehensive set of interpolation data , engineering drawings, engineering analysis and engineering certification (as necessary).
Manufacturing
Skilled and experienced labor force of
maani STEEL
assures our customers that their Steel building will be fabricated to the most stringent quality standers and tolerances in the industry.Attention to details is evident in our entire activities .each member of
maani STEEL
recognizes that his livelihood and success is a result of sustained customer satisfaction.
Erection
Our pre-engineered steel buildings system will bolt together at site within budget and on schedule. The ready –to-assemble section are easily laid out and bolted together (which also means the possibility of easy dismantling and relocation).