Main Framing
Product SKU : MS-01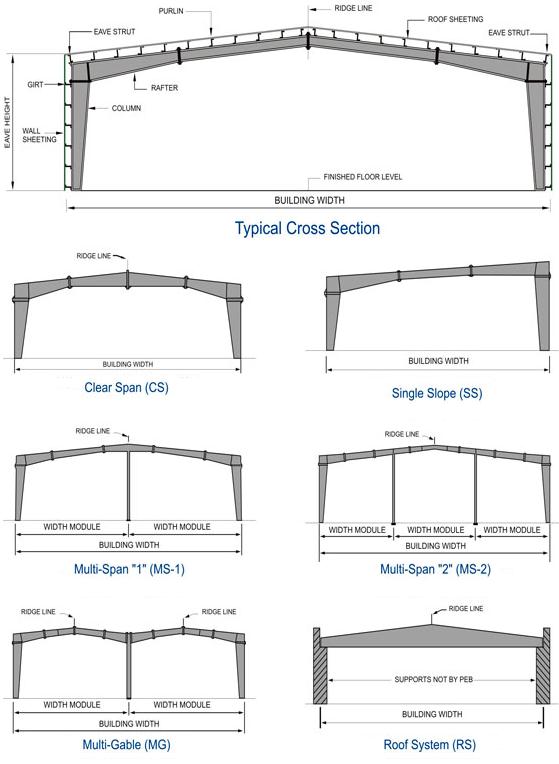 Our Rigid frames consist of steel built-up sections made of high grade steel plate conforming to ASTM A 572M Grade 345 N/mm2. Type of main rigid frame used in a building depends on the application of the building itself, it is a customer decision. Most common used main frame types are listed below:

Rigid frame multi-span - RFMS system
The rigid frame multi-span system offers the most economical cost per square meter coverage with spans over 24.0m wide and interior column supports are not objectionable. Spans of over 130.0m wide are attainable with multiple interior columns. This frame system is great for large buildings including warehouses, distribution facilities, agricultural applications and even industrial buildings.

Rigid frame multi-gable - RFMG system
The rigid frame multi-gable system is used in similar applications of RFMS system, but it is preferred in case of too wide building in order to reduce the ridge height and commonly used in aesthetic purposes.