Secondary Framing & Bracing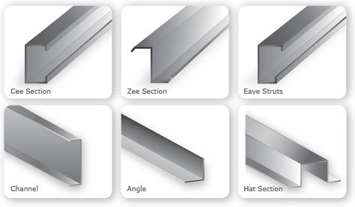 Purlins, girts and eave struts are one of secondary structural members made of high grade hot galvanized cold formed steel conforming to ASTM A 607 Grade 345 N/mm2. The function of theses members can be summarized by the following:
Used to support the wall and roof panels. Purlins are used on the roof; girts are used on the walls and eave struts are used at the intersection of the sidewall and the roof.
Act as struts that help in resisting part of the longitudinal loads that are applied on the building such as wind and earthquake loads.
Provide lateral bracing to the compression flanges of the main frame members thereby increasing frame capacity.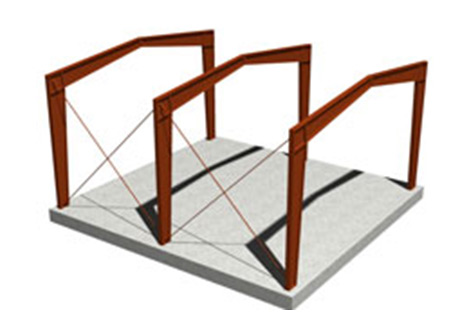 X-Bracing
X-Bracing is used in buildings to provide additional bracing and strength. X-bracing is very economical and the most common bracing system maani offers. Bracing design depends on the steel building size and the local county loads. Our design engineers create a bracing system that is economical, yet very strong. This can be accomplished with steel solid rods or even steel angle in severe cases.
Portal Frames-Bracing
Portal frames are used when x-bracing causes an interference with openings in a particular wall. Whether there are doors, windows or open walls, Portal frames are used when x-bracing is not allowed in a wall. Portal frames are very heavy frames that connect two rigid frames and increase the lateral support greatly.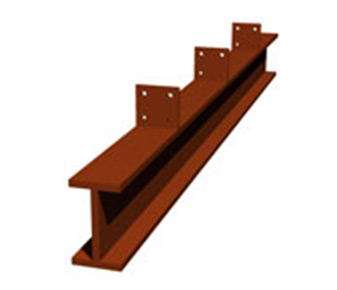 Welded clips
All of our girt and purlin clips are factory welded on all structural steel. welded clips ar used to save you time and money when erecting your metal building.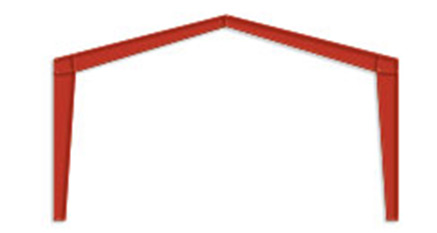 End wall framing
Endwall framing can be designed many different ways. Endwalls can be built with C-channel, welded I-beams and even rigid frames depending on the situation. Endwalls can be designed to be closed or open depending on your application. The strength of the endwall components depends on the size and loads of the steel building. Our engineering staff can design the perfect endwall for your needs.